Do you love to explore the past? Are you excited by reading and examining sources from the past? Are you looking for a truly unique learning experience in a programme that champions high quality scholarship? Our Foundation Certificate in African History might be the course for you.
Through the Foundation Certificate you will explore the political and intellectual histories of African communities around the world, thinking critically about what has shaped modern global Africa. 
COURSE INFORMATION
---
Starting: To be confirmed
Duration: 1 year part-time
Fee: from £1,399
Information Session: Register
Format: Online, with Live Lectures and Tutorials
Assessment: 4 essays
Our structured one-year part-time Foundation Certificate in African History is taught at undergraduate level.
Through lectures, tutorials, deep readings, and essays, you will engage in high quality discussions about all aspects of political and intellectual history with your tutors and cohort. During your time studying with us you will become a more intrepid and critical thinker while developing a deep understanding of African history.
The first qualification of its kind allowing students to study part-time anywhere in the world.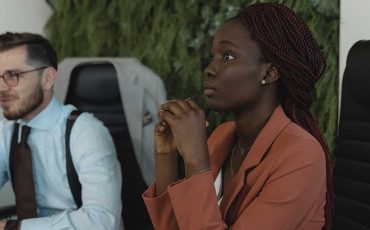 We have a lot of experience advising students on how to study part-time while managing their other commitments.
We are committed to widening participation, allowing students at all levels to study with us.
PROGRAMME STRUCTURE
---
Each year we offer a range of courses on different aspects of African history, political thought, and education. You will complete four courses over the course of the year. Each course lasts 12-weeks and is taught through lectures, deep-readings and tutorials. You are also expected to participate in the public lectures that run at the AHP while you are enrolled.
KEY INFORMATION
---
Learning Outcomes
By the end of the Foundation Certificate, students will have acquired the ability to:
conduct research into an area of historical debate, including the use of online digital archives;
chart the course of political and intellectual developments across an expanse of time and space;
comprehend and analyse complex historical subjects;
engage with the historiography of the period;
write critically and confidently about historical events.
Tutors
Lectures and tutorials on the Foundation Certificate are designed and delivered by AHP academics as well as academics from leading African studies departments around the world. 
Duration 
Students have 12 months from registration to complete the required courses, attend the live lectures and tutorials, and submit the assignments.
Assessment
4 x 1000-word essay
Lecture and tutorial attendance and participation
Certificate and Reference
On successful completion of the Foundation Certificate, participants will be issued with a Certificate of Completion and be eligible for an academic reference.
How to Enrol
Please click on the link below to access the enrolment page.